Senior Procurement Manager (2 Posts)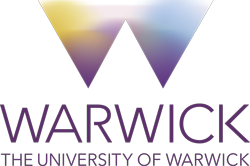 Department
Finance Office
Sub-department
Procurement and Insurance Services Office
Vacancy Type / Job category
Management & Professional
Salary
£41,526 to £54,553 includes a non-pensionable market supplement of £5,000 per annum for a full MCIPS qualification
Seeking
Are you a creative thinker? Who enjoys working with Senior Stakeholders to manage complex situations, to negotiate the best solution for your organisation and stakeholders? Do you enjoy being able to work in an environment where you are given the space to use your initiative to succeed?
If so, we'd like to hear from you.
The University is looking for experienced procurement professionals, with full MCIPS qualification, to join its Procurement and Insurance team at Senior Procurement Manager level. The Procurement and Insurance team manage a diverse range of categories across the entire spectrum of the University's activities, supporting world leading research, excellence in teaching and delivering an exceptional student experience and campus environment. Current vacancies exist across the high value research equipment category and Estates (soft) FM category.
If you're looking for a role in which you can develop stakeholder relationships, navigate and negotiate complex situations to deliver optimum solutions, lead change and process improvements to embed category management across your category areas and make a valued contribution to delivering the Procurement strategy.
Job Purpose
To support the University's procurement function in the provision of an efficient and responsive service in relation to project and category based procurement.
Lead an agreed portfolio of spend. Design, implement and monitor procurement strategies to deliver best value contracts and continuous improvement solutions which result in value for money, savings and contribute to the University's Procurement Strategy.
Work closely with senior stakeholders to review current supply chain solutions and implement optimum procurement arrangements taking account of operational contexts, regulatory or funder compliance and applicable funder deadlines.
Support non-procurement staff to obtain value for money through support and training. Support the dissemination of best procurement practices across the University.
Benefits
In return we will provide you with a great range of benefits which include an attractive pension scheme, 30 days holiday plus Christmas closure, some fantastic savings on a wide range of products and services, and excellent learning and development opportunities.
This post also offers a £5,000 allowance for holding a recognised MCIPs qualification.
For more information please see here: https://warwick.ac.uk/services/humanresources/workinghere/reward
How to apply
For full job description please visit https://www.searchhigher.com/warwick-finance/about-procurement-insurance.
To find out more, contact Kieran for an informal chat on 07385037184 or email Kieranjit.Atwal@searchhigher.com. Otherwise, please apply on the SearchHigher advert: https://www.searchhigher.com/jobs/university-of-warwick-procurement-campaign
Please note - Previous applicants need not apply.
Job description